Manufacturing Fire & Security Services
Manufacturing companies across the greater Mid-Atlantic region count on Gettle for their industrial fire and security needs. Our industry-certified (NICET and ESA) team understands the demands of working in manufacturing environments and delivers turnkey services – working carefully with clients on scheduling and planning – to minimize disruption and downtime.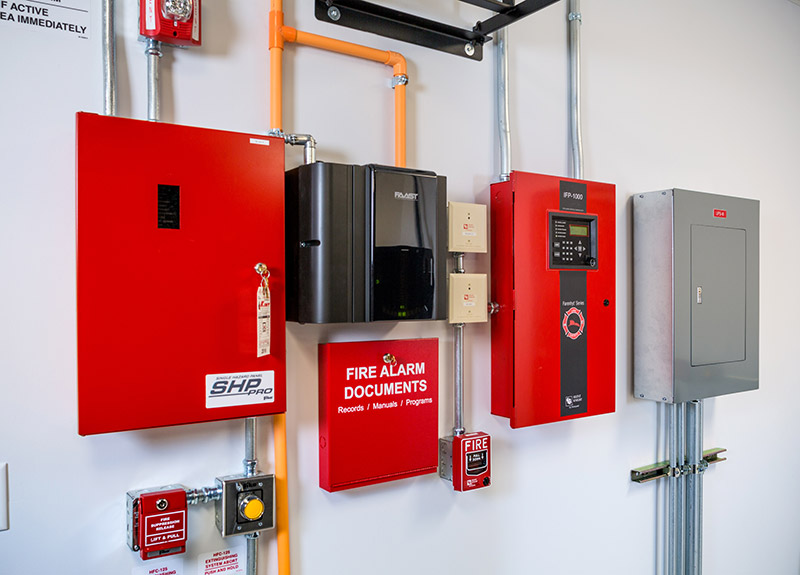 Our full-service approach provides the convenience of one point of contact who can manage all aspects of the project, from planning, engineering and design-build through installation and maintenance – maximizing budget and schedule efficiencies. Manufacturing partners count on Gettle for interior and exterior system solutions including:
24-Hour Service & Specialized Support
We understand in an industrial environment, every second counts and every decision has a ripple effect across production processes. We offer rapid, on-demand service response and 24/7 support to ensure your service needs are addressed quickly and efficiently.
Remote Monitoring & Real-Time Access
We offer comprehensive system monitoring via a 24-hour Underwriters Laboratories (UL) Listed, Factory Mutual approved, central monitoring station. Our remote monitoring and system diagnostics capabilities provide clients with real-time information and the ability to choose when and how they receive notifications.
Integrated Solutions. Maximum Value.
Our full-service capabilities delivering fire protection and security for manufacturing companies is based on delivering maximum value across the project lifecycle. We provide integration with software applications and our multi-division Electrical, Automation and Datacom capabilities ensure systems are optimized across your company's network infrastructure.
Contact us to learn more about how we deliver specialized expertise and added value to manufacturing projects.